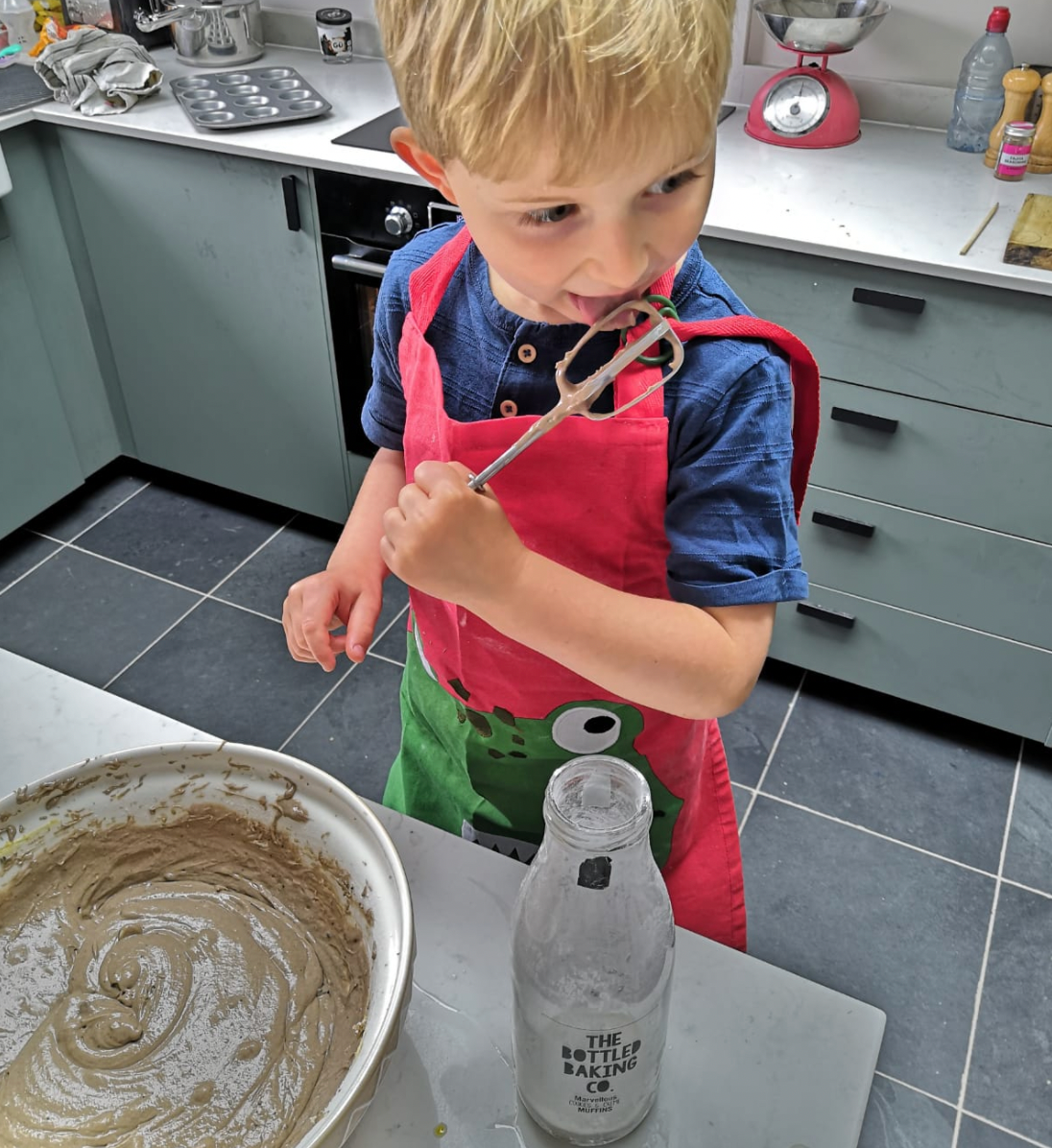 Easy Baking for Toddlers
Flour on the floor, icing clouds aplenty, sprinkles in places you didn't even know sprinkles could go...
Yup, baking with toddlers is a messy business!
In fact, the main reason that our founder, Greg, started The Bottled Baking Co was to help fellow parents with some easy baking for toddlers after experiencing all of the above with his then two year old son.
If you can stop the inevitable spoon/bowl/whisk lick, you deserve a medal. But let's face it, who doesn't love a lick of cake mix (minus the raw eggs - we don't suggest that in abundance!) but all the mess and chaos? We certainly can help with that!..
(Picture sent in via Instagram - thank you!)
Our tasty cake, cookie and brownie mixes help keep the spread of ingredients to a minimum whilst saving the planet with reusable glass bottles and trees being planted for purchases.
Give your little ones confidence to cook
Our baking mixes are aimed at small children who are just starting to get interested in baking and helping in the kitchen (or those who just fancy a quick and simple cookie, fresh from the oven!).

Teaching your little ones how to bake can be both fun and educational, as you can teach them about where ingredients come from and the importance of healthy eating.
It's also a good opportunity to sneak some maths in as you count the eggs and lay out cupcake cases.
Try it and see..
We'd love to see some snaps of you baking with your toddlers, so don't forget to tag!
#BottledBakeOff