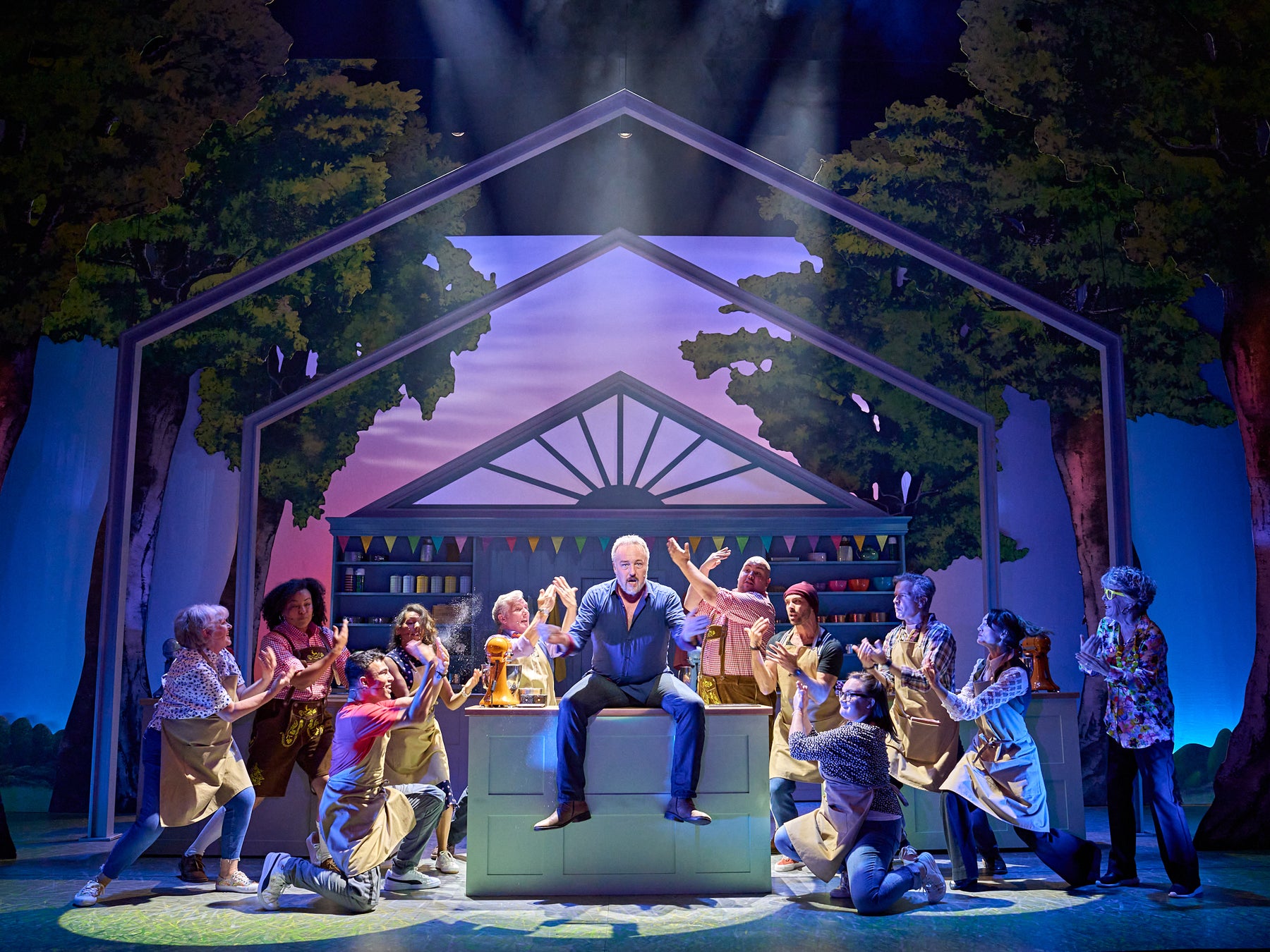 Great British Bake Off… The Musical??
That's right, the rumours are true... Great British Bake Off The Musical is coming to London's West End!
Yep, we had the same thought as you… Great British Bake Off… The Musical?? No, it's not a rumour, this really is the latest musical heading to London's West End and we for one - CAN'T WAIT.
So, what is it about?

Inspired by the hit TV show, this showstopper musical follows the amateur bakers as they seek to impress the judges and battle their way to be crowned Star Baker. The audience are taken on a rollicking journey of tap-along songs and dance as the bakers face trials, tribulations, and baking failures along the way.
Award-winning West End and Broadway star John Owen Jones (Les Misèrables, The Phantom of the Opera) reprises his starring role as Phil Hollinghurst, the esteemed blue-eyed, silver-fox judge - nod nod wink wink Mr Paul Hollywood.
What are the reviews like?
Prue Leith, judge on Channel 4's The Great British Bake Off, said "I am thrilled to bits that The Great British Bake Off Musical is going to the West End. It is an uplifting, funny, heartfelt story, which will have you singing and dancing out of the theatre with a huge smile. A theatrical sweet treat. Just what we need right now."

The Guardian however gave it three stars, describing it as a 'sweet treat with a soggy bottom'... 😳

Box Office Radio however were particularly complimentary… "With book and lyrics by Jake Brunger and music and lyrics by Pippa Cleary, it was clear this was going to be a great show, as the pedigree between this pair is cemented in the world of musical theatre. The show is an extremely funny love letter to a show that holds such a big place in many people's hearts."

When will it be in London?
Following a critically-acclaimed world premiere run at The Everyman Theatre in Cheltenham during the summer, The Great British Bake Off Musical will transfer to London's West End, opening at the Noël Coward Theatre, for a limited twelve-week run from 24 February to 13 May 2023.
How can I get tickets?
Tickets start from £20 and go on sale from noon on Tuesday 18th October, available to book here.
Food for thought...
So, what are your thoughts on Great British Bake Off - The Musical? Will it deserve a Hollywood Handshake™️ or do we think it's going to fall flat on its soggy bottom? Let us know in the comments below 👇