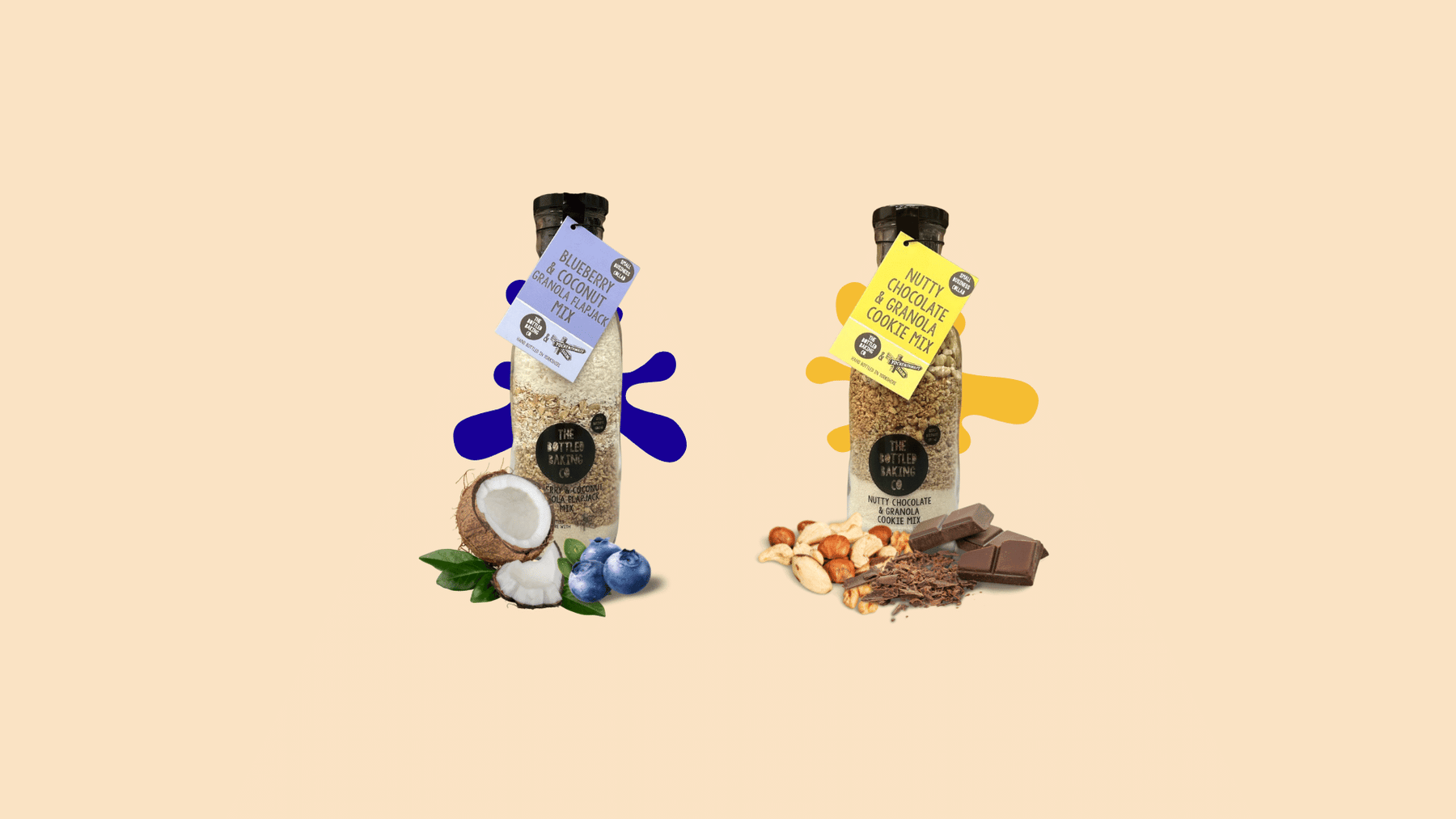 Our new collaboration with Yockenthwaite Farm
You're walking through a fairytale-like landscape. Around you are verdant, rolling hills, speckled with purple heather and groupings of craggy rocks. You can hear the birds. Maybe a gentle stream. The air is fresh, a little damp. You're in a natural, paradisiacal home to wildlife, biodiversity, and…granola?

You've stumbled across Langstrothdale's family-owned farm, Yockenthwaite. Since 1842 the Yorkshire dales have been their home, and since 10 years ago, it's where the county's tastiest, crunchiest, and nuttiest award-winning granola comes from.
Now not so long ago on a sunny morning, I was sitting at the breakfast table—cup of tea in one hand and granola-loaded spoon in the other—and I realised something…

There're no small bits in Yokenthwaite's cereals. They're great big chunks of fibre-packed warmth, and there are no annoying crumby leftovers in the bottom of the bags.

Apparently, Yokenthwaite Farm made sure this was the case. Which I think is great. No soggy cereal dust in my bowl, please.

But of course, to get this quality, there's a bit of a downside.
Filtering out the bits no one likes means waste granola. And if you know a thing or two about us at The Bottled Baking Co., you'll know we hate waste.
Last year, 1.3 billion tonnes of food was unnecessarily thrown away. Granted, much of this comes from households, but in 2018, 2.6 million tonnes came from manufacturers, hospitality and food services…And this is all food that could be composted, or better still, beautifully transformed into something else.
Turns out, the small-crumb leftovers from Yokenthwaite's products taste AMAZING in flapjacks and cookies. Their size is just perfect for baking. So, naturally, we've teamed up.

One small, family-owned Yorkshire business shaking on it with another. Together, we're zeroing that waste.
This means we've got two brand new bottled bakes for you to try.

The first is a tangy blueberry and coconut flapjack mix. It's packed with oats, local wheat flour, honey, cashews, almonds and walnuts. And, of course, Yorkshire's very best granola. It makes 12 slices of gorgeous goodness and is a rather scrumptious, healthy treat to bake at home.
The second is a nutty chocolate cookie mix. Layers of granola, oats, vanilla extract and Belgian dark chocolate mix together with butter and egg to form a cookie mix fit for all the family (22 cookies in total!). We've baked these at home and I've gotta say the smell was divine.
So, it just goes to show. With a bit of creative thinking (and a dusting of wholesome family baking) it's possible to turn what would be an unfortunate waste into a real taste-bud pleaser.
If you're interested in supporting a zero-waste and super-collaborative bottled bake like this, you can now order either of these flavour combos from our store today! 
…and if you're feeling extra cheeky? Grab them both in a mini-saver bundle and see which is the family fave.

P.S. Don't forget to check out Yokenthwaite's one-of-a-kind granolas and oats for yourself, too. I'm sure you'll love them just as much as we do at The Bottled Baking Co.

Happy crunching!