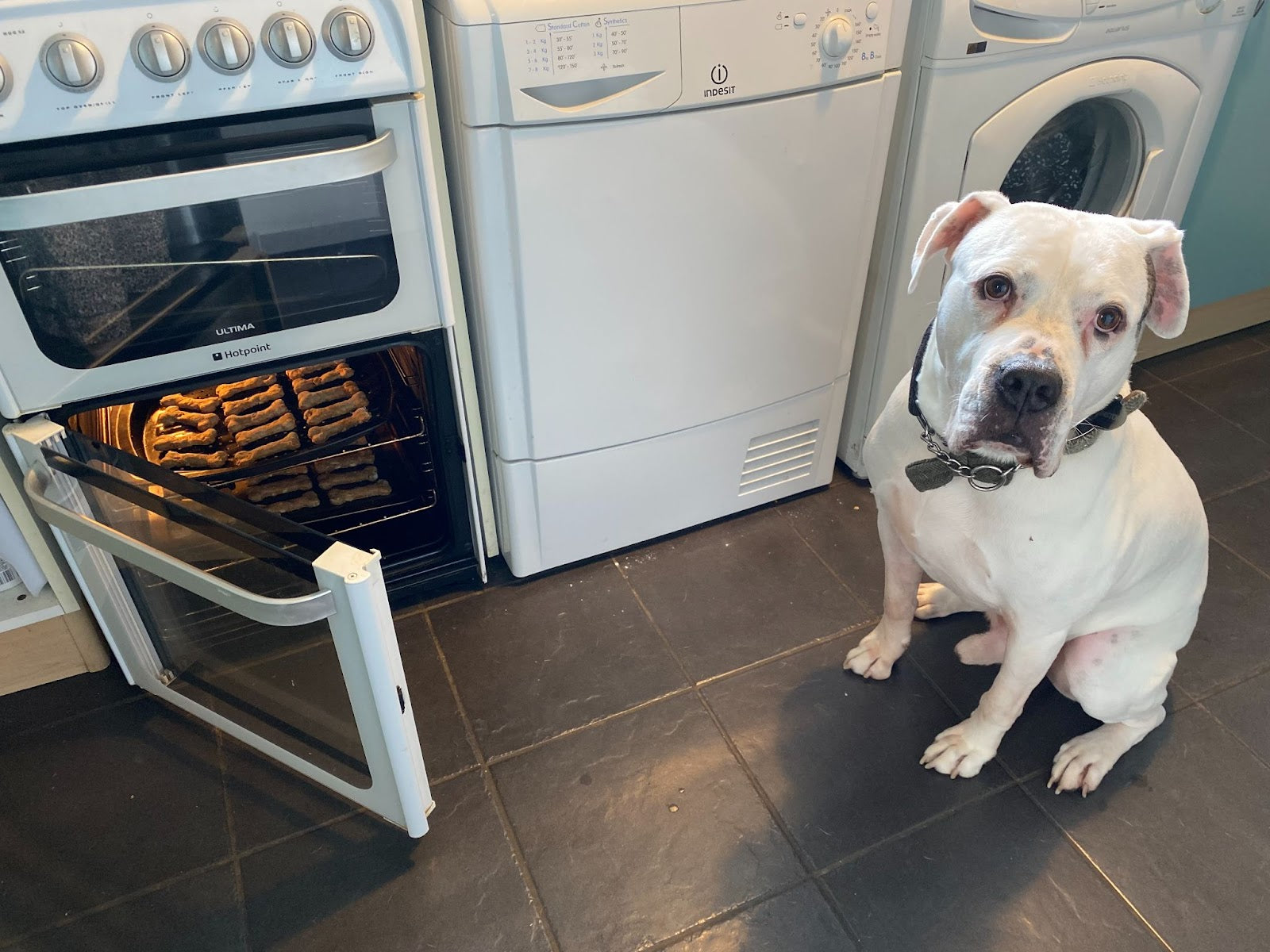 Team Dogs Reviewed our Banana & Pumpkin Seed baking mix
Earlier on this month we sent the guys over at Team Dogs one of our Banana & Pumpkin Seed doggy cake mixes so they could whip up some delights fit for canine royalty. 
And they certainly did so under the watchful eye of Bethan's adorable doggy, Winston - We were even fortunate enough to receive his tail-wag-of-approval!
Easy Baking for Dogs
Winston waiting patiently for his treats! ©Team Dogs.
Thank you so much to Bethan Shufflebotham from Team Dogs for her pawsome post about our bottle! We are so glad to hear that Winston and the gang enjoyed them.
Check out the post here: https://teamdogs.co.uk/articles/we-tried-baking-the-dog-biscuits-that-started-out-as-an-april-fools-joke 🐶