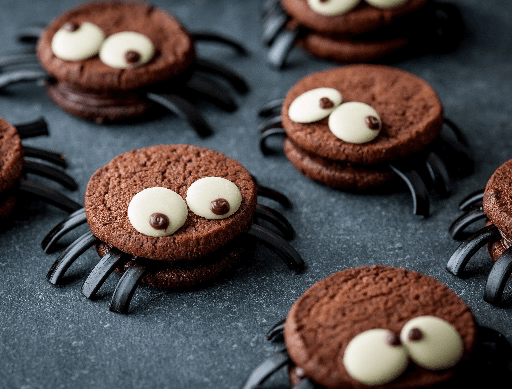 Top 5 Halloween Baking Hacks
Sink your teeth into these bakes!
We have a few exciting Halloween bakes happening behind the scenes but we want to keep your appetite sweet and scary by sharing these spooktacular treats with you for you to try with your little ones. 
These cookies are super easy to make, with only four steps to perfection - you won't get tangled in their webs! 
These ghost brownies look un-BOO-lievable and are simple to bake in an hour.
Have a fangtastic time making these tasty dentures - they'll be the talk of the table in 30 minutes! 
Feast your eyes on these delicious cupcakes - either made from scratch or a store-bought recipe, these will be a perfect treat. 
Everyone likes a rice krispie cake, and these are especially eerie-sistable to make.
We hope you enjoy these bakes (and these puns haven't driven you batty!). Please share your own take on the bakes on Instagram by tagging us @thebottledbakingco.
Have a frightfully fun Halloween everyone!