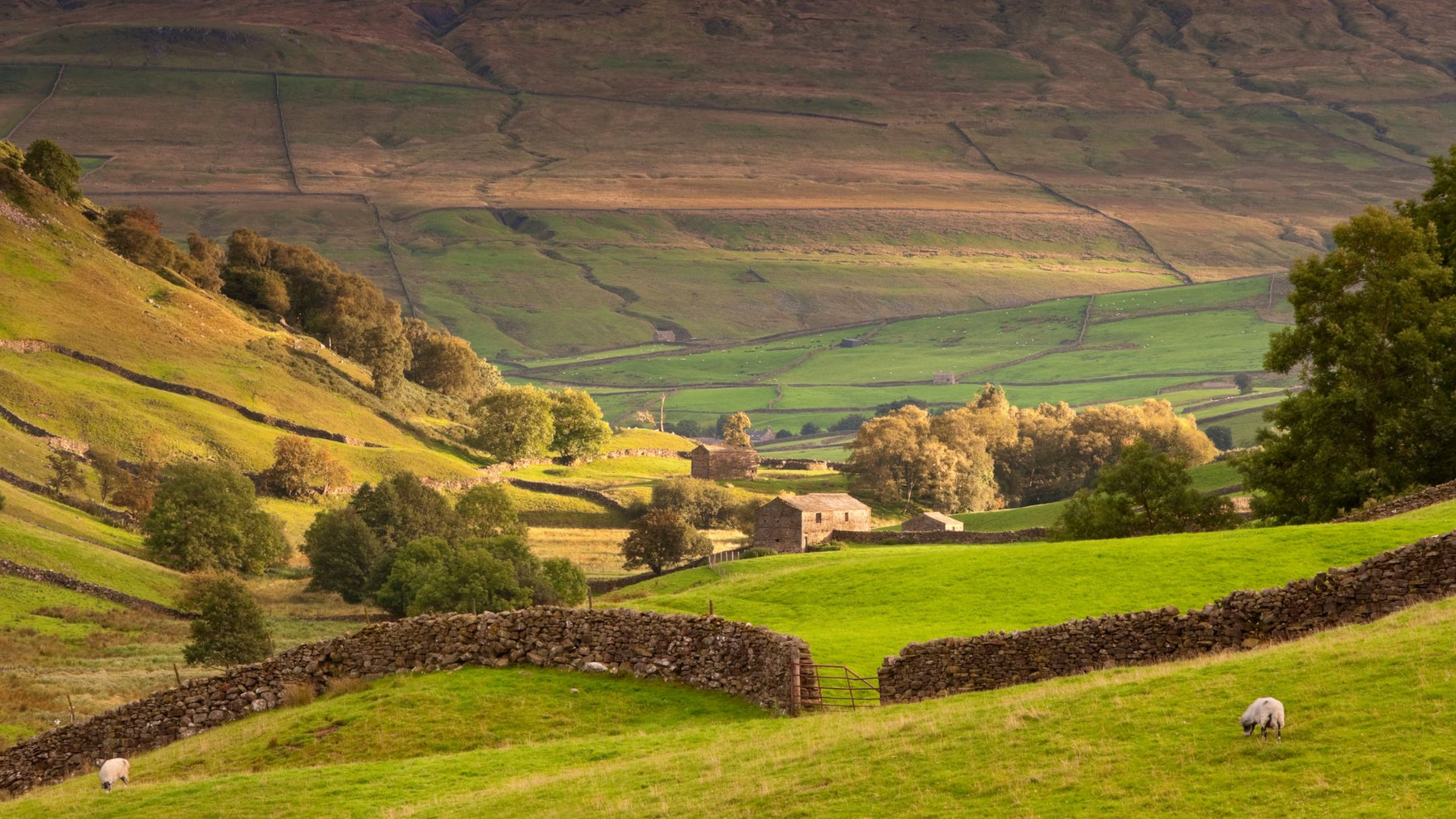 Unveiling Yorkshire's Culinary Delights
Indulge your taste buds and embark on a mouthwatering journey through Yorkshire, the enchanting birthplace that has shaped the delightful creations of The Bottled Baking Co.
Join us as we uncover the local flavours, cherished traditions, and must-visit foodie destinations that make Yorkshire a haven for baking enthusiasts. Get ready to immerse yourself in the tastes and stories that have made The Bottled Baking Co. a true Yorkshire gem.
Yorkshire: A Gastronomic Wonderland
Nestled in the breathtaking landscapes of northern England, Yorkshire has earned its reputation as a gastronomic paradise. The region's vibrant culinary scene is brimming with exceptional ingredients, time-honoured recipes, and food traditions that have stood the test of time. We're very proud to call Yorkshire our home, and hand-make each bottle here (and even have "Bottled in Yorkshire" printed on our lid stickers!).
The Infamous Yorkshire Pudding
No exploration of Yorkshire's culinary delights would be complete without mentioning the legendary Yorkshire pudding. This versatile and iconic dish has become a symbol of British cuisine. The Yorkshire pudding, with its fluffy yet crispy texture, is traditionally served alongside a Sunday roast, creating a mouthwatering combination of flavours and textures. The secret to a perfect Yorkshire pudding lies in achieving the ideal balance of crispy edges and a soft, airy centre. Taking inspiration from this Yorkshire favourite, we infuse our baking mixes with the same dedication to perfection. 
From Farm to Table: Local Ingredients
One of the pillars of Yorkshire's culinary excellence is the region's commitment to locally sourced ingredients. Yorkshire boasts a rich agricultural landscape, producing exceptional produce and livestock. From Yorkshire rhubarb, known for its tart and vibrant stalks, to the creamy goodness of Wensleydale cheese, many restaurants across Yorkshire are proudly brimming with locally sourced produce.
Time-Honoured Recipes and Traditions
Yorkshire's culinary heritage is steeped in tradition. Dive into the captivating world of Yorkshire Parkin, a spiced cake that warms the soul with every bite. Experience the joy of indulging in Yorkshire Fat Rascals, rich scones packed with dried fruits and a sprinkle of nostalgia. These beloved recipes have been passed down through generations, with nans across the county adding their own unique twist. 
Discovering Yorkshire's Foodie Hotspots
Venture into Yorkshire's vibrant foodie hotspots and explore the thriving culinary scene that has influenced The Bottled Baking Co.'s creations. Lose yourself in the bustling stalls of Leeds' Kirkgate Market, where colourful fruits, vegetables, and artisanal treats tempt visitors. Experience the sensory delight of food festivals that celebrate the region's culinary diversity. Yorkshire's independent bakeries, cheese producers, and farm shops provide a treasure trove of flavours and inspiration for both locals and visitors alike.
The Bottled Baking Co.: A Yorkshire Success Story
The Bottled Baking Co.'s journey from a humble kitchen to nationwide success reflects the spirit of Yorkshire entrepreneurship. Inspired by the region's love for high-quality family baking, we stays true to our roots by using locally sourced ingredients and handcrafting each product. The commitment to quality and sustainability resonates with baking enthusiasts, leading to their presence in hundreds of retailers across the UK.
If you're reading this from afar (from the UK), and have visited Yorkshire, what fabulous foodie places have you visited?