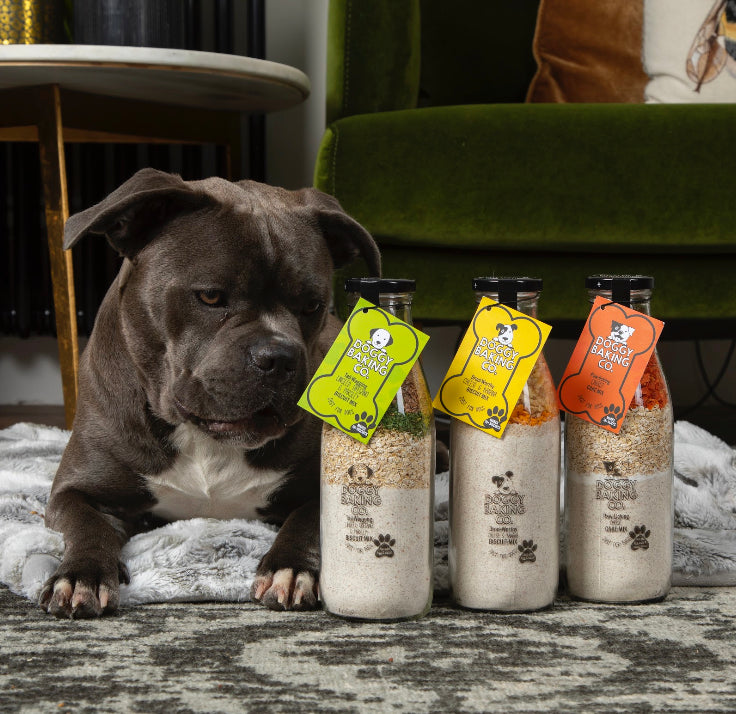 When Your April Fool's Prank is too good NOT to be true | Doggy Baking Co
With one in four people purchasing a puppy during the pandemic, timing couldn't have been better for our April Fools prank...


Lockdown has been tough for all of us, including our pets. With many people purchasing puppies throughout the pandemic, and little socialising being permitted, we've been left with many dogs suffering what experts are calling "Lockdown Puppy Syndrome", where dogs are left lacking the social norms of their pre-pandemic canine companions. Now the world has opened up again, parks are being frequented more frequently, and our pups are gaining those oh so needed social skills.
Research even suggested that, during the Covid-19 puppy boom, one in four people admitted to impulse purchasing a pandemic puppy and with most of those dogs turning one, Dog Mums everywhere are seeking mores sociable solutions for celebrating their fur babies' first birthdays - canine friendly cake and cookies are clearly a must at these soirees!
Thankfully, the newly launched Doggy Baking Co, a spin-off of our popular people friendly mixes offers a quick and simple baking solution for the pet-obsessed owner. The story of how our dog mixes came to launch is also one of interest...
Greg, founder of The Bottled Baking Co., had always joked about launching a range of DIY bakes for dogs, so when April Fool's Day came around, we saw it as the perfect opportunity to perform a prank.
When we shared the story that we'd be launching a dog mix, we were shocked that people weren't quite as, well, shocked as we thought they would be! This particular idea actually turned out to be something worth doing, and so we officially launched The Doggy Baking Co in the UK for #NationalDogDay. And dog mums are going nuts to bake for their pups...
We're already in talks with some of the big pet stores in the UK and online, and we've even launched in Fenwicks!
Greg founded the Bottled Baking co to create cakes with his then toddler. Now his little one is a little less little, and having purchased a puppy during lockdown himself, they have fun baking treats together for their pooch! Super sweet, right!
Dog parents interested in purchasing a doggy baking mix and hosting their own pup pawty can grab their mix from this link: https://www.doggybaking.com/