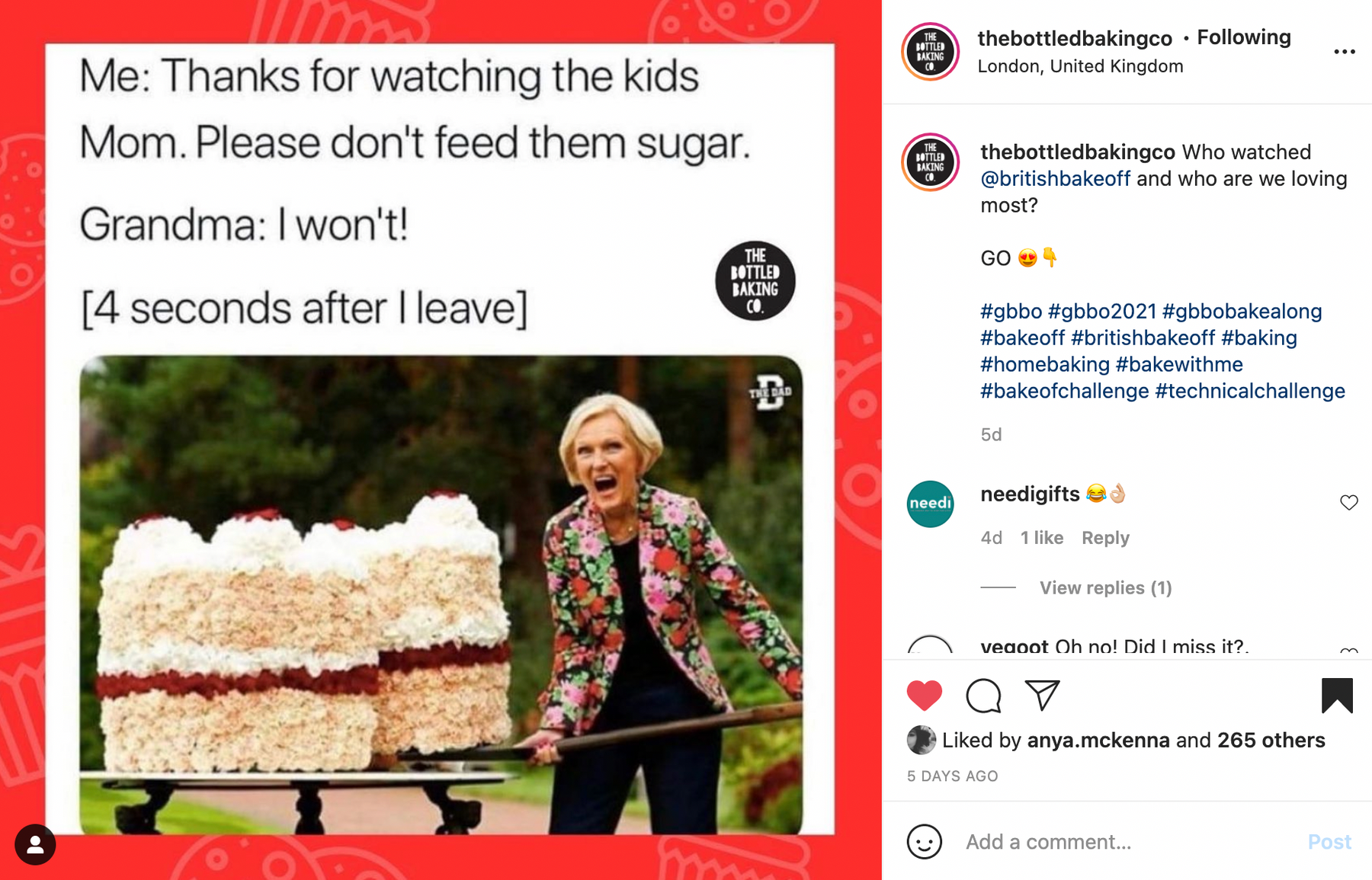 Your favourite Bottled Baking Co Instagram posts of all time
If you've known us for a while, you'd know that here at Bottled Baking Co. we take pride in our Instagram. We've gained a decent following, probably due to the sheer amount of foodilicious pictures we upload on there!
So we thought we'd take a look back over the years and see what sort of content, and what posts, you enjoyed the most.
Instagram Giveaways
We don't think any of us were surprised by this one.
Giveaways are a great way to engage your audience as well as gain a wider reach.
One of our most popular Giveaways was from last Christmas when we partnered with Park House Barns (an Autism Plus social enterprise) to create a lovely package!
Personal News/Updates
Everyone loves a good story. You guys especially love pictures with Greg in it, and when there's good news or exciting updates, you guys are the first to cheer us on! 

Product Pics

Obviously we have to do a cheeky promo post every now and then!
But we at least try to make it pretty 😉
This limited edition bottle for Easter was very popular, the abundance of mini eggs definitely racked up the likes!
Shelfies
One good thing about having so many picturesque stockists is the endless shelfie opportunities! And you guys evidently appreciate them too...


YOUR pics
We can't believe we got this far without mentioning your cake pics! This particular pic was just too sweet not to post. We love seeing all your little stars getting their bake on!
Memes
Everyone loves a good meme! What's the recipe you ask? A dash of relevant, a scoop of relatable, mixed in with a dollop of funny and you're good to go.
What posts have you loved the most so far? Let us know. And don't forget to give us a follow: