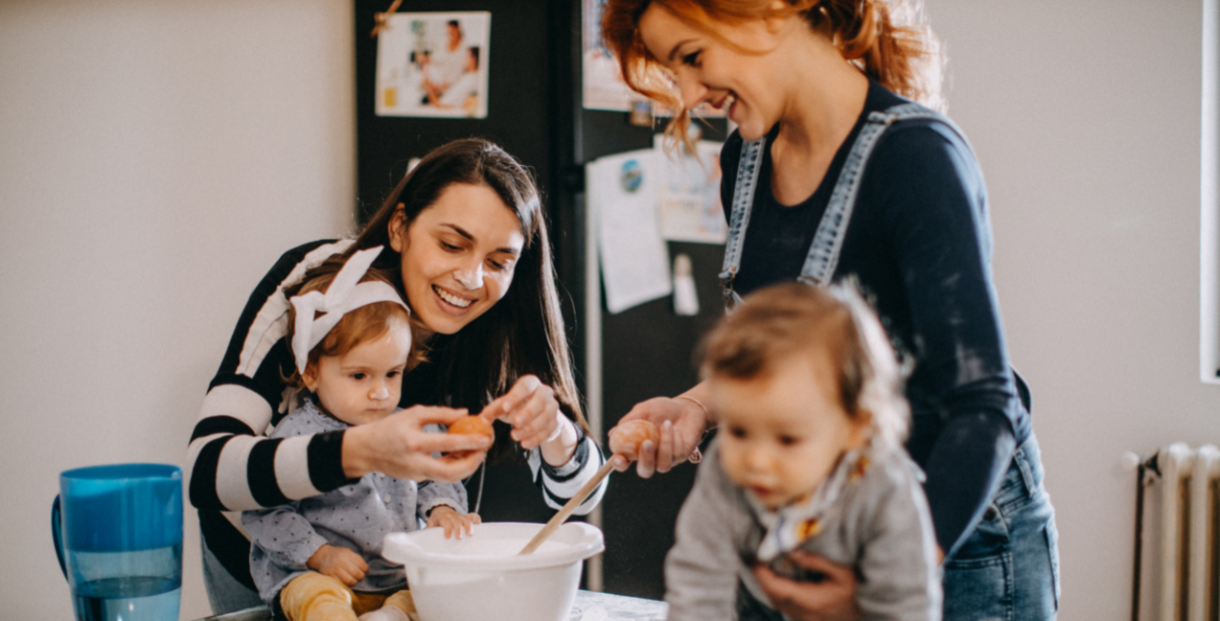 Our favourite Mother's Day baking gifts
Whether you're looking for a gift for your own mum or perhaps looking for something to do with your own little ones this Mother's Day, we've rounded up some baking-themed gifts we'll think she'll love, from small businesses just like ours, all the way to some rather recognisable names. 
Here are some of our favourite baking gifts perfect for mum
This Mason Cash Mixing Bowl in Pink is a firm favourite
We're big fans of Mason Cash here at The Bottled Baking Co! You may have spotted a few of their products in some of our Instagram reels or even a giveaway we hosted with the brand during our Christmas Advent Giveaway. 
It's no wonder their powder pink mixing bowl is a bestseller and with a whole host of other shades to choose from, we're positive you'll find one for mum she'll absolutely love. 
RRP £24.00 - £34.50 purchased through the link here. 
A Percy Pig Suitcase full of goodies 
I think we can all agree that no matter what our age, we're all big fans of Percy Pig. This suitcase of goodies definitely won't fail to please either, as it includes a whole host of treats such as Percy Pig sweets, chocolate coins, jam sandwich cream biscuits, a Percy Pig cuddly toy and oh, would you look at that… it's one of our Percy Pig Blondie Baking Mixes!
Have fun baking up some delicious blondies together as a family, you could even decorate these with some phizzy pigtails 🐷
Reduced from £40.00 down to £30.00 purchased through the link here. 
Enjoy a DIY movie night with mum courtesy of Popcorn Shed
Our good friends over at Popcorn Shed have put together a movie night staple, the perfect way to spend time with your mum. 
This popcorn seasoning kit includes popping kernels as well as a whole host of flavours, which you simply sprinkle over your freshly-popped corn! 
Salt & vinegar, chocolate, toffee, sweet chilli and maple bacon seasoning - this kit caters to all taste buds 😋
RRP £20.00 purchased through the link here.
If mum likes a tipple, we can't recommend Kocktail enough
We collaborated with the guys over at Kocktails during Christmas, giving away one of their famous Espresso Martini bottles alongside our Extravagant Gingerbread Brownie mixes - what a combination! 
This Spritz Collection reimagines the popular Italian cocktail with four delicious takes on the famous drink. Featuring Rhubarb & Cucumber Spritz, Lychee & Elderflower Spritz, Venice Beach Spritz as well as an Earl Grey Spritz, each drink comes with garnishes as well as serve cards. 
Simply fill a Spritz or highball glass with ice, pour in your Spritz cocktail and top up with soda water before garnishing. We're sure these will go down a storm with mums everywhere.
RRP £29.00 purchased through the link here. 
Well, of course we think our gift boxes make the perfect gift!
Our Ultimate Unicorn Gift Box includes everything you need to bake up 16 delicious unicorn cupcakes. We even add gift messages too if you fancy leaving your mum a personalised message! 
As well as our Fabulous Unicorn Cake Mix, you'll also get some unicorn icing to decorate, 12 decorative cases alongside some sugar unicorn horns and ears!
As you can see, @heyitsannemarie made some of these unicorn cupcakes and they look AMAZING 🦄
RRP £24.50 purchased through the link here. 
Looking for more inspiration on baking gifts?
We've actually rounded up a few of our favourite baking gifts which suit not only the novice baker but the expert baker too! Check out our gift guide for some inspiration! 
Happy Baking! 🧁🍰🦄